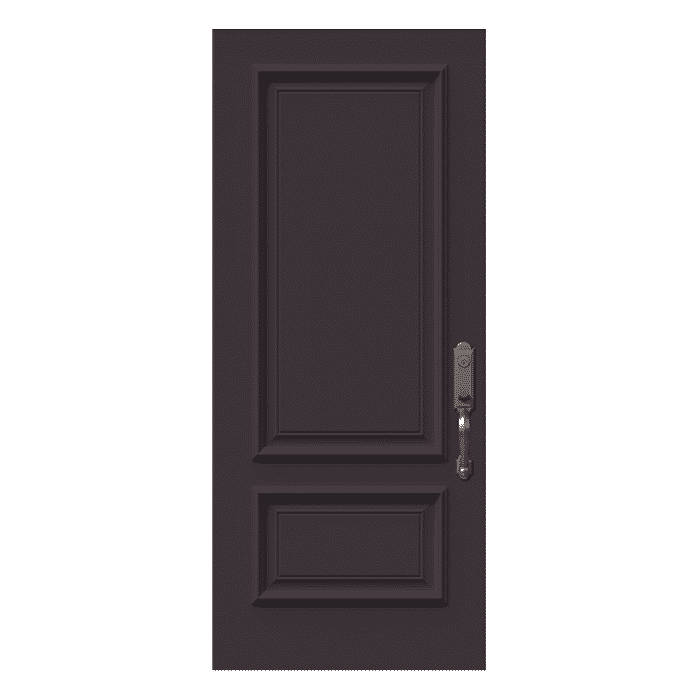 ORLEANS
A striking entrance. The Orleans door creates a sleek, elegant entrance that stands out.
Available standard dimensions : 31 ¾", 33 ¾", 35 ¾" × 79", 31 ¾", 33 ¾", 35 ¾" × 84", 31 ¾", 33 ¾", 35 ¾" × 95"
This product is available in 3 constructions : N600, N700 and N900.
Custom dimensions available and side also available.
Maximum non-standard dimensions for custom order : 31 3/4″ to 35 3/4″ x 72″ to 84″
FREE ESTIMATE
Fire rating : A 20-minute fire rating is available for this product in the N300 and N600 models only (see the "Technical Details" foldout for details), and only on products no larger than 36″ x 80", without doorglass.
Closer and panic door : Optional closer and panic door (emergency exit) assemblies are available on this model.
Prestige moulding : Enhance the look of your door – both inside and out – with this high-profile trim. Easy-to-install aluminum trim.
Garage door – Garaga : For the finishing touch to your home's modern look, opt for a Garaga garage door with the same profile. Go to www.garaga.com/prestige for more information.
Warranty
10-year warranty on N600, N700 and N900 steel door.
For all warranty details on steel doors, please see Novatech Warranty – Steel doors.
For all warranty details on prestige moulding, please see Prestige moulding and decorative shelf warranty.